MODERN MECHANISMS OF FOREIGN TRADE LIBERALIZATION
Pakhlyan A. A.

PhD in Economics, Republic of Armenia, Yerevan, Armenian State University of Economics
Keywords:
trade liberalization, protectionism, trade preferences, unilateral liberalization, mutual (reciprocal) liberalization, GSP, preferential trade
Abstract
In a market economy, countries seek to maximize the benefits of international exchange within their capacities. Small countries, unable to change world trade conditions for their benefit, liberalize markets in anticipation of benefiting from increased economic efficiency. Meanwhile, different countries choose different ways of foreign trade liberalization. After studying the international experience, two main ways of foreign trade liberalization have been distinguished - mutual and unilateral trade liberalization, each of which has its own varieties. Mutual liberalization of trade is carried out on a bilateral, regional and multilateral basis, and unilateral liberalization is manifested in two ways: autonomous and unilateral preferential liberalization. Mutual multilateral and unilateral autonomous forms of foreign trade liberalization are favorable in terms of ensuring free competition in international trade, whereas differentiated approaches to bilateral, regional and privileged forms of liberalization have patronage elements.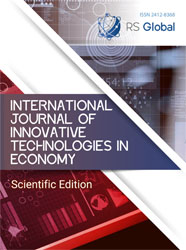 Citations
How to Cite
Pakhlyan A. A. (2018). MODERN MECHANISMS OF FOREIGN TRADE LIBERALIZATION. International Journal of Innovative Technologies in Economy, (3(15), 31-35. Retrieved from https://rsglobal.pl/index.php/ijite/article/view/677
Section
Original Research Articles
Copyright (c) 2018 The author
This work is licensed under a Creative Commons Attribution 4.0 International License.
All articles are published in open-access and licensed under a Creative Commons Attribution 4.0 International License (CC BY 4.0). Hence, authors retain copyright to the content of the articles.
CC BY 4.0 License allows content to be copied, adapted, displayed, distributed, re-published or otherwise re-used for any purpose including for adaptation and commercial use provided the content is attributed.
Share