CARTEL SETTLEMENT IN EUROPEAN UNION
Paata Phutkaradze

Institute of International Relations Taras Shevchenko National University, Ukraine
Keywords:
cartel settlement, leniency program, investigation
Abstract
This article points out the first steps of the cartel settlement and Leniency Program in European Union and positive sides of the mentioned tool for the companies participating in the anticompetitive agreements. Cartel Settlement and Leniency Program played an enormous role for the market to be undistorted and free from any type of anticompetitive practices. It is also worth to mention that introducing of Settlement notice as well as Leniency Program played crucial role for Commission and as well for undertakings to find fastest way out from the anticompetitive practices to settle and protect free and undistorted competition on the market. Both tools are very beneficial and useful for competition and its further development.
References
Christopher Harding and Julian Joshua, Regulating Cartels in Europe, (Second Edition, 2010) 315
Van Bael and Belis, Competition Law of the European Community, (Fifth Edition, 2005)1128-1132
Regulation 773/2004 EC, 1st of July 2008, The conduct of settlement procedures in cartel settlement Article 10 and 15
Eur-lex.europa.eu, official journal, case DRAMS, OJ 2011, C180/15
Eur-lex.europa.eu, official journal, case Animal Feed Phosphates, OJ 2001, C 111/13
Europa.eu, Animal feed phosphates
Jaspers, J. D. "Leniency in exchange for cartel confessions." European Journal of Criminology (2019)
Global Legal Insight "Cartel 2019/European Union, Chapter 6.
About The Cartel Leniency Policy - European Commission", Ec.Europa.Eu, Last modified, 2019, https://ec.europa.eu/competition/cartels/leniency/leniency.html.
Connor J.M, Cartel Fine Severity and the European Commission: 2007-2011, European Competition Law Review, 2013. P 1-2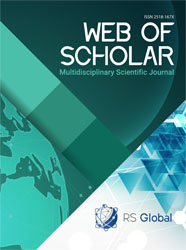 Citations
How to Cite
Paata Phutkaradze. (2020). CARTEL SETTLEMENT IN EUROPEAN UNION. International Academy Journal Web of Scholar, (1(43), 32-35. https://doi.org/10.31435/rsglobal_wos/31012020/6884
Section
Legal and Political Science
Copyright (c) 2020 The author
This work is licensed under a Creative Commons Attribution 4.0 International License.
All articles are published in open-access and licensed under a Creative Commons Attribution 4.0 International License (CC BY 4.0). Hence, authors retain copyright to the content of the articles.
CC BY 4.0 License allows content to be copied, adapted, displayed, distributed, re-published or otherwise re-used for any purpose including for adaptation and commercial use provided the content is attributed.